MR FIX IT NOW.com
"BUILDING ON RESULTS THAT COUNT"
Tel: 800-918-8991 / E-Fax: 866-953-2267
COMMERCIAL / RESIDENTIAL CONTRACTORS ~ EXPERIENCE MATTERS- 40 + YEARS
CONSTRUCTION - REMODELING AND SEISMIC RETROFIT SERVICES
MR FIX IT NOW.com serving Orange, Los Angeles, Riverside & San Bernardino counties since 1989. MR FIX IT NOW.com, a dba of United California Financial Corporation, California State Contractor's License #772226 is BONDED & INSURED!
NS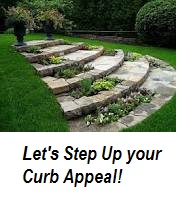 A LITTLE OF WHAT WE DO:




PLUMBING
ELECTRICAL
HEATING
ROOF REPAIR
SPRINKLERS & LANDSCAPING
FENCING INSTALL / REPAIR
DOOR & LOCK INSTALL / REPAIR
APPLIANCE REPAIR
PAINTING, PLASTER, DRYWALL
WOOD REPAIR & CARPENTRY
MASONRY / BRICK WORK
PATIOS / ENCLOSURES / FRAMING
WELDING REPAIR
VINYL FENCING

VINYL / CERAMIC TILE WORK
CONCRETE / ASPHALT WORK
WINDOW / SCREEN*REPAIR INSTALL
STUCCO WORK
CARPETING INSTALL / REPAIR
PEST CONTROL REPAIR-WOOD
TRASH REMOVAL INSIDE/OUT
CARPET CLEANING
SECURITY METAL BARS
RV/TRAILER SERVICE/REPAIR
MOBILE HOME REPAIR
TREE TRIMMING & YARD WORK
GARAGE DOORS / OPENERS
Demolish and removal * Large sliding glass doors
APT UNIT / HOME 'GET READYS' We make the inspection for you!
We understand property repairs, maintenance and management /cash flow objectives. Our emphasis is on quality repairs and remodeling. We provide versatile 'one call does it all' service with convenience, efficiency and courtesy that is above industry standards.
We consider and evaluate your goals and objectives.

We review your plans.

We implement cost cutting ideas.

We focus on efficiency and time management.

We consider the "bottom line."

We accomplish excellent desired results.

We provide quality services and products that meet the highest safety standards and are environmentally safe.
This represents the foundation by which we operate. Ask us what our 'fair pricing policy' can do for you.
Need credit? Open a credit account with us. Need computerized billing..... we make the process of problem to solution as simple as one, two, three. Let us be your repair and remodeling solution.
We are under the direction of Stuart Mark, general contractor, real estate investor and property manager since 1976. Mr. Mark is a licensed State of California Mortgage and Real Estate broker experienced in buying, selling, rebuilding, and constructing residential and commercial property. MrFixItNow is Fema Certified and HOA CERTIFIED !
For more information, references, to place a work order, estimate request or just to communicate with us, visit our websites at www.mrfixitnow.com or SnSCommercial.com.
Sincerely,
MR FIX IT NOW
YOUR CONSTRUCTION REMODELING AND RETROFIT SOLUTION
Licensed General Contractor #772226